dr
Dave Richardson, Assistant Professor, Graphic Design
Department of Art • Eastern Illinois University
drichardson@eiu.edu


Spring 2014
These spaces are used primarily for linking to student work in progress, for critiques during class. Demo examples and lecture notes are made available during classes.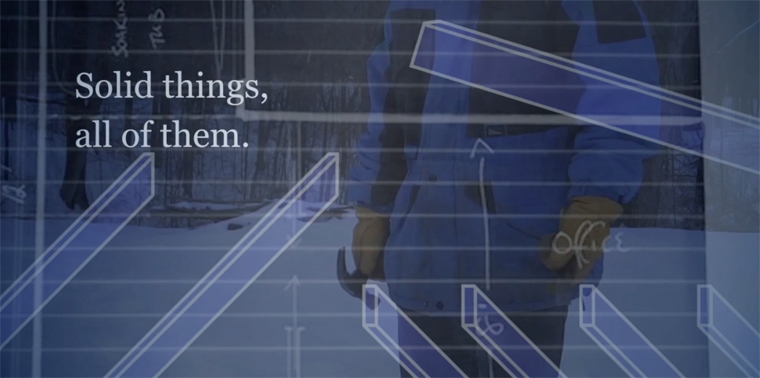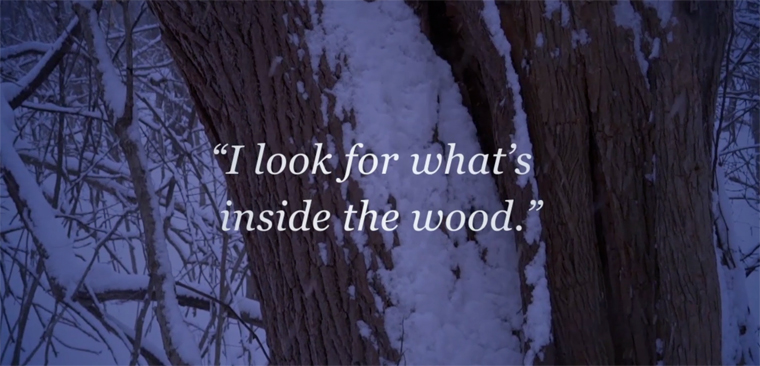 Migrations, a new video poem written and designed in 2014, has been curated into the exhibition, "Poems, Places & Soundscapes," which will be held in the Cube Gallery at The Phoenix in Leicester, UK. The exhibition runs April 7-15, 2014.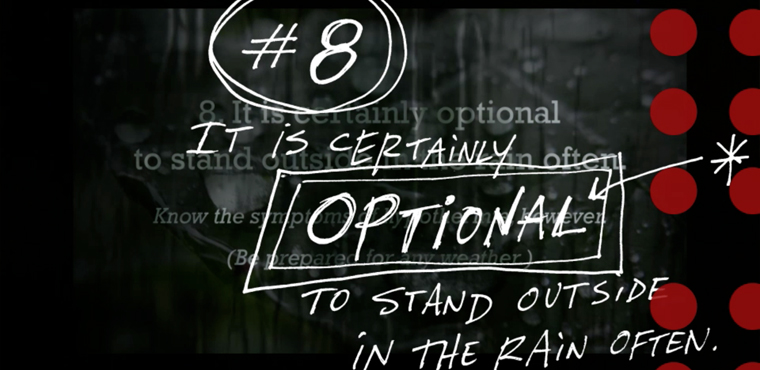 Screen from "21 Instructions before the Retreat Begins," a video-poem, 2013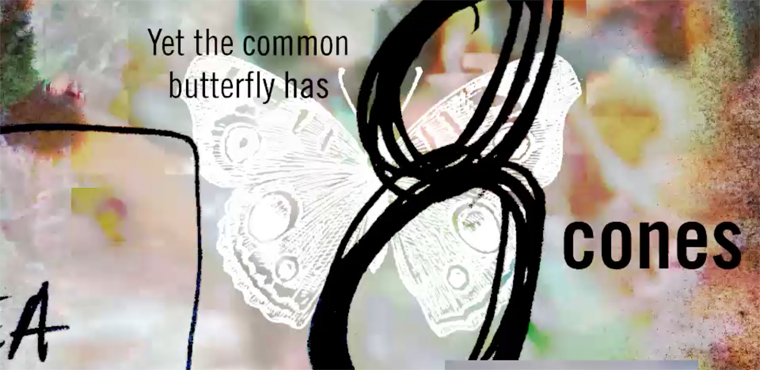 Screens from "The Mantis Shrimp," a video-poem, 2012
Selected Projects and Presentations
2013
"21 Instructions Before The Retreat Begins," an original video-poem, designed during summer of 2013 and juried into Liberated Words II, an international poetry film festival, to be screened October 2013, in Bristol, U.K.
"The Mantis Shrimp" published in the online journal, The Atticus Review (atticusreview.org), June 2013.
"Simplifying the Complexities of Interactive Design," peer-reviewed presentation at the national University & College Designers Association (UCDA)'s Design Education Summit, Chattanooga, TN; May 20, 2013.
"Toward A Hybrid Process: Integrating Analog and Digital Techniques into 2D Foundations," peer-reviewed presentation at postHaus, 34th Biennial conference for Foundations in Art: Theory and Education (FATE), at The Savannah College of Art and Design, Savannah, Georgia; April 4-6, 2013
"The Mantis Shrimp" curated into and screened at The Body Electric Poetry Film Festival in Fort Collins, Colorado, May 4, 2013.
"JAC Exhibit Gets Graphic: Artists display varied implications of the genre," by Vicki Bennington in The Telegraph, Alton, IL; March 13, 2013. Interview about the making of "The Mantis Shrimp".
"The Mantis Shrimp," curated into the group show Graphic Content at the Jacoby Art Center in Alton, Illinois, March 1 – April 6, 2013.
2012
"The Mantis Shrimp" featured on "Moving Poems: The Best Poetry Videos on the Web," movingpoems.com, October 2012.
"The Mantis Shrimp" featured on The 22 Magazine's blog, the22blog.com, Dec. 6, 2012.
"True Mixed Bag: Great Successes and Stunning Failures with Digital Foundation Projects," a peer-reviewed presentation at Mid-America College Art Association Conference, Detroit; October 3-6, 2012
"The Mantis Shrimp" curated into the international show, "Liberated Words," at MIX XII, Conference On Merging Intermedia, Pound Arts Centre, Bath Spa University, Corsham, UK, July 17, 2012
"One Part Wood Type, One Part CSS: A Proposal to Blend Traditional Typographic Methods with New Code," peer-reviewed session presentation at Catch 22: University and College Designers Association's Annual Design Education Summit; Blacksburg, Virginia, May 2012
"Make Things Move: Integrating Simple Motion Design into 2D Foundations Projects" peer-reviewed session presentation at the 12th Annual Hawaii International Conference on Arts and Humanities 2012; Honolulu, Hawaii, January 2012
2011
"Make Things Move: Integrating Simple Motion Design into 2D Foundations Projects," peer-reviewed presentation at OnStream: FATE/MACAA (Foundations in Art: Theory and Practice/Mid-America College Art Association) Biennel conference 2011; St. Louis, March 2011

Selected Clients, Recent Print and Motion Design
Indiana University Foundation, Sleeping Dogs Studio, Monroe Humane, Spokane Public Radio, Lincoln-Sargent Farm Foundation